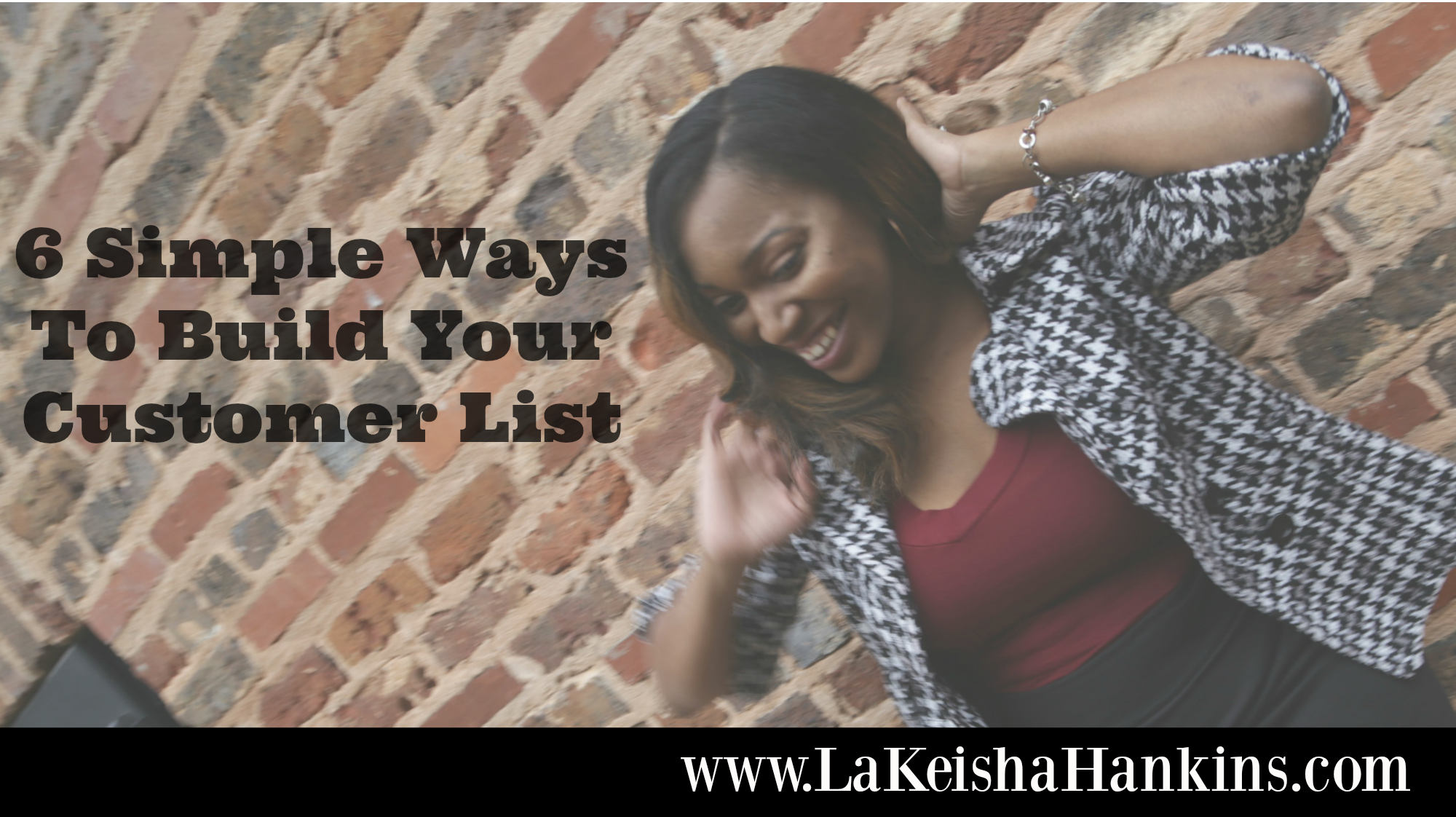 6 Simple Ways To Build Your Customer List
The key to building a reliable and active customer (lead) list is developing a rapport with those who are like-minded. There are several ways to build a business lead list, in this blog post I am going to share with you 6.
Social Media Sites – LinkedIn, Twitter, FaceBook, Pinterest and Google Plus+ are just a few sites that can help drive traffic to your sites or blogs. You can set an account apart from socializing and point it toward your business by creating a business profile and offering valuable information and some offers to your readers.The "followers" of your sites/blog will become a part of your customer list and you can provide links and icons so that others can also visit your sites and convert to sales.
Add Contact Forms – Contact forms that your visitors fill out to get more information from you is a great way to build a lead list. When creating your form, ask for the least amount of information possible, such as name and email address.People become suspect if they're asked for addresses and phone numbers, so make the contact form as short as possible and you'll receive more contacts.
Email Campaigns – Before social media, email campaigns were the best way to build a list. Now, you can combine email marketing campaigns with your social media marketing to build your list in several areas at once.Be sure that the emails contain valuable information that the new contact will appreciate and don't bombard your list with emails. They'll eventually block your emails if they perceive that it's spam.
Add Contact Features to Your Site – Unless you know who your visitors are and how to contact them, you won't be able to convert them to paying customers. Buttons such as "Subscribe" or "Sign Up" can immediately put your visitors on your list.Create groups that are interested in the same subject matter and ask your visitors to join. These groups can become target groups for future emails and newsletters.
Use Email Open Rates Tracking Information – By tracking email information through sites such as "Constant Contact" you can easily see the bounce rates, click through, opt-in and open rates for any type of business at a glance.
Call to Action – Every piece of information that you share with your lead list should include a "call to action" that requests that your visitors can exchange for something they need.For example, you might entice them to buy "right now" by offering them a discount on the product or service. The call to action should always offer a benefit for acting now to get the best deal.
Now you tell me, how are you building your customer list? 
Did you find value in today's blog post? if so leave me a comment below and share the value across social media.
To Your Online Success,

Ps. This is my favorite and most cost effective tool that I use to build my list. Check Out Internet Marketing Phenom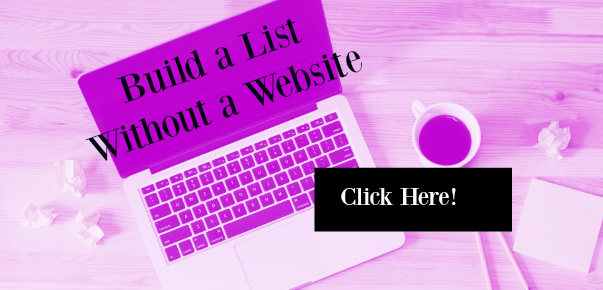 PS. Looking for more tips to increase your business, productivity and income join my Unleashed Newsletter for juicy tips and updates Click Here 
Facebook Comments