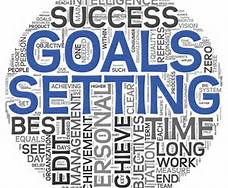 Goal Setting Is Only A Fraction Of The Success
I know you hear a lot of talk about goal setting and personally for one period of time, I was tired of hearing it, but I was also tired of not achieving the success I was visioning.  I don't care what business you are in, it is important that you set goals. Your business goals should be based around your mission, but just setting goals is not enough if you want to be successful. Here's what you need to do if you're going to turn those goals into reality.
Define Success. Before you can truly set goals, you need to define success. What does success look like for YOU? Is it an increase in revenue by 10%.  It is important that your goals all be focused around what you consider to be success for your business.
Be Specific. Saying that you want more success serves you no purpose. Be specific when setting business goals. 

This can mean coming up with a series of small goals, or creating SMART Goals that have a  measurable target, a target date by which it needs to happen, and a list of steps taken in order to reach that goal.

Goals Must be Action Oriented. Taking action is what manifest results. If you want to hit your goals, you have to take action. 

Want to increase your sales this month or quarter? What actions are you going to take to make those sales happen? Within your goal, include things like increasing your newsletter subscribers, attending live events, hosting workshops, selling more products to current customers by sending discount coupons, and other specific actions.

Performance Oriented.  Once you have identified your goals and you are working towards your goals by taking action, you should be able to measure your progress. There should be some check points in place where you can check the status of the steps leading up to hitting your targeted goal.
Evaluate Your Goals and System.  Now if for some reason you are not meeting your milestones, that can be a sign that you need to reevaluate what is working and what is not working, do you need to tweak your process or reevaluate your future goals, It may be that you're meeting the action steps necessary, but they aren't having the desired effect of increasing sales after all.
As you can see, having a goal is one thing, but breaking it down into something that will really transform your business for the better is another.
Stay Connected.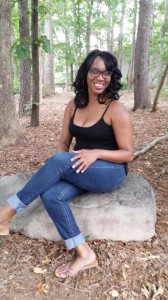 LaKeisha
Facebook:  http://www.facebook.com/lakeishahankins
Learn How I made $3,500 in less than 90 days on Facebook: http://www.lakeishahankinsonline.info/
Facebook Comments