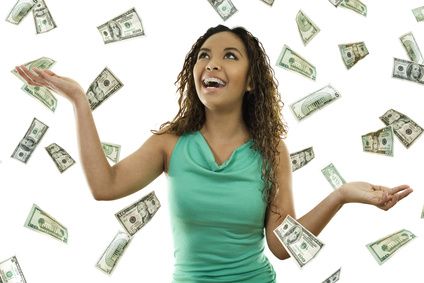 Moms Helping Moms Make Money
If it's one thing moms can do it is stick together. Making life run smoothly with kids, home and career can be a tall order. Communicating with other moms helps to ease the stress. If you are looking for a business venture, why not make money helping moms just like yourself?
What will you offer to these moms? Well, your product is as close as your memory. Your expertise is the product you can market to moms everywhere. There are situations that you have encountered and overcome as a mom that other mothers are facing too. They could benefit from what you know to make their life a bit easier.
Packaging your Product – EBooks
Put your advice down on paper. You probably have a lot of good advice to offer but it won't sound like much unless you can get it out of your brain and into a legible format. If you have a talent for writing this will be less of a challenge for you. Take a writing course to bone up on the finer points of writing outlines and organizing your thoughts on paper.
Your format for these organized thoughts is an eBook. Everyone has heard of them but might not know exactly what they are. An eBook is essentially a book in digital form. You can create and publish them yourself. For the work that you put into the project, you are greatly rewarded with pure profit.
The first consideration is the length of your eBook. A typical eBook can have as few as 70 pages or as many as 150. People will pay more for longer eBooks.
EBooks are popular media because they can be downloaded or printed in an instant. As soon as the payment is processed, the customer gains access to the eBook. No storage space other than what is on your computer or flash drive is needed to house the eBooks you buy.
Selling your EBooks
Consider your market – other moms. Let's say that the subject of your eBook is getting a toddler through the terrible twos and threes. Fill your eBooks with information that moms want to know:
• Tips for bedtime • Disciplinary tips • Going out in public • Dealing with mom stress • Testimonials • True life examples
All of these ideas can be used to flesh out your eBook. These same bullet points can be selling points for your eBook. When creating the eBook website page, use snippets from stories in the book, testimonials from others who have read the book and a partial list of chapters in the eBook as advertising on the page.
Condense chapters into enticing articles that you submit to article directories. Don't give away too much because you want moms to buy your eBooks. Supply a link to your website in the resource box.
As a mom you can join online forums to share your helpful advice with other moms. Use a link to your eBook page in your signature line for easy access. As you develop a following on these forums, other members will visit your site and see your eBooks.
EBooks can be used to share information that you have learned as a mom with other moms. They are easy to create and with a marketing strategy, can bring large profit to your business.
Making Money Dropshipping on ebay – So what exactly is Dropshipping? Dropshipping is getting a product from a supplier (at lower cost) and listing the product on eBay to make profit. You don't have to inventory any products or worry about shipping or packaging, running to the post office etc…. as this is taken care of by the supplier (i.e. Amazon)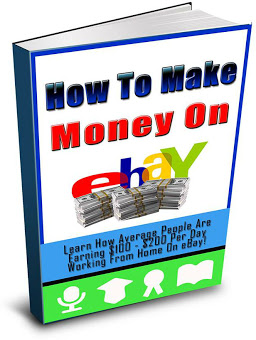 I have partnered with a company Dropship Domination that provides training on how to dropship products on eBay. This is a great income that you can make working on a part-time basis. With dropshipping on eBay you avoid the hassle of having to run to the post office and ship products, the products are shipped directly to the customer.
Our team also has a private community where we provide more training and help you grow your income!
What Do You Get? 
The cost to get started today is only $19,95
You will be guided step by step how to create your account and list your very first item(s) on eBay. This covers uploading/adding images, titles, description and shipping.
You also get access to these great tools and resources for starting your business:
DS Domination Amazon Scraper: A software tool that automates the Amazon research process.
DS Domination Automated Title Builder: A software tool that automates the Ebay title building process.
DS Domination Imager: A software tool that automates the Ebay imaging building process.
Sales Tracker Spreadsheet: Excel sales tracking spreadsheet configured to simplify your business.
This training is great, anyone who can copy and paste can do this.
For More information on how you can dropship and make money on eBay  click here
Facebook Comments