Private Coaching / Mentoring by Application Only
It's Time to Unleash & Monetize Your Passion!!

Are you New Aspiring business owner, Life Coach or Service Provider,  who is ready to turn your passion into profit?

Are you ready to stop treating your business like a hobby?

Are you truly Ready to Unleash Your Passions?
If you are ready to stop settling in life and ready to live the life you were created to live and ready to live your life Now?
You are in the right place!!

The Unleash Your Passion Business 8 Week Mentoring Program is Guaranteed to IGNITE your Passionate Vision for your Life & Business!

In these Powerful Coaching Sessions, LaKeisha provides you with strategies for your life and business and success principles, which will help you move from where you are to where you really want to be in your business and life.  We will eliminate the guess work out of what you should be doing and help you design an action plan that manifests results.
My Proven Breakthrough System Will Help You Turn Your Passion Into Profit!!



Through the System You Will:
Develop Your Passionate Vision for Your Life & Business

Narrow Down Your Focus and Become Magnetically Attractive To Your Ideal Client

Reprogram your mindset so you can  Shift to Propel You For the Next Level

Create an offer your ideal clients can't resist.

Turn Your Passion into Profit by Creating A Money Blue Print

Leverage and Automate Your Business so you can have more time to support your ideal lifestyle. (Automate Your Sales Funnels and Marketing)

Identify The Areas of Your Life and Business That Need Change

Say Goodbye to Busyness, Fear, Guilt, and Overwhelmitis once and for all!!

Obtain Clients in the Next 30 Days

Gain New Skills

Reconnect with Your True Authentic Self

Create a Balanced Life that works for you and your beautiful family.

And so much much more!!!!
Your Step by Step Blueprint That Will Help You UNLEASH Your Passion and Attract MORE Success!!!

My coaching program focuses on 7 areas of your life Spirituality, Business, Health, Relationships, Family, Finances, and Happiness!
Are you ready to build your business from the right way?

Are you stuck, feeling overwhelmed, and need more clarity?

Get Ready To Unleash Your Passion?
My Proven Breakthrough System Will Help You Turn Your Passion Into A Profitable Business!!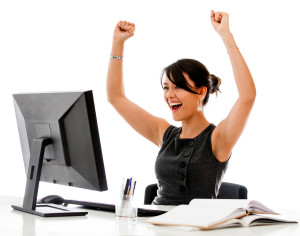 Pre-program 60-Minute Private Coaching Session this session is FOCUSED on you, to help you move from where you are to where you want to be, together we will design an action plan to solve your problems and get you results!(Value $197)
Coaching & Mentoring: Six virtual group coaching sessions with LaKeisha, to further support and help you Unleash Your Passions. We will create a strategic plan that works for your busy life so you can experience success.
Laser focus coaching feedback form. This will help identify the areas of your life and business that need change so we can hone in on that during our LIVE Coaching sessions. (Value $97)
Downloadable worksheets and templates to support each coaching session: To help you get the most out of our sessions. I will make sure you come to the session prepared and ready! We will focus on the topics of greatest importance to you. you get the most out of our sessions.
Accountability partners will be assigned within the group. You'll meet with each other each month following your coaching call. You'll help to keep each other accountable to reach your goals!
And
Then There's More…
Free Mp3 Recording:

Free Recording of Coaching and Open Question and Answer Calls. This is great so you can FOCUS on the session and listen to the recording if necessary!

 Bonus Audio: The Power of Affirmation and Visualization MP3 download. (Value $37) 
Email Support: During the duration of the coaching program you can submit weekly questions that you want to receive advice on to grow your business. You will receive a coaching response within 24 – 48 hours (Monday – Thursday).
Business review session to review your business model and make any last minute tweaks before you launch! (Value $397)
The Unleash Your Passion Breakthrough Coaching Program is a 8 Week highly intensive program commitment.

Meet LaKeisha

100% SATISFACTION GUARANTEED!Because I am 100% committed to helping you Unleash Your Passions and move your life and business forward successfully. Your investment is back by my 100% satisfaction guarantee, you may contact me to receive a full refund up to 14 days after the start of the program.

OK, I'm Ready to Unleash My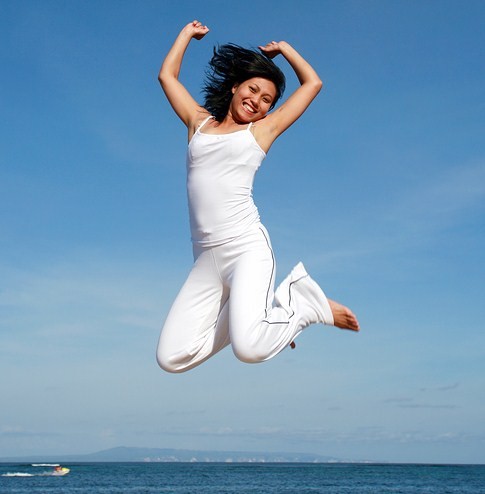 Space is Limited! Secure Your Slot Today!
Have Questions? If you are not sure if this 8 week coaching program is right for you, contact me and I will make sure you get all your questions answered and assist you in overcoming your biggest challenges in Unleashing Your Passions.
Coaching Spots will fill up quickly.
8 highly powerful  training sessions a

nd worksheets to help you Unleash Your Passion.



Make a Decision and Commitment to yourself and Unleash Your Passion TODAY:
HOW DO I APPLY?
The Unleash Your Passion Business System is currently being offered quarterly  to be able to serve more people,  we will be welcoming new clients soon!  If you're interested in being considered for the program or want to be notified once it  rolls out, click the button below to sign up.