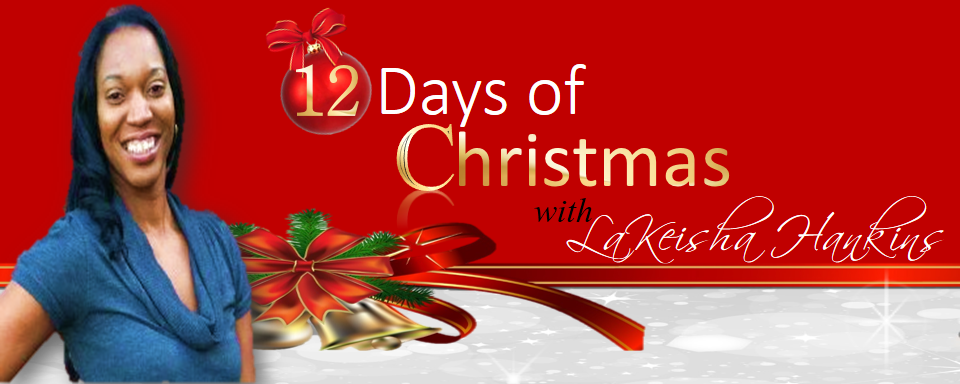 We start LIVE on Thursday!! (And, it's ABSOLUTELY FREE!!)
My brand new 12 Days of Christmas Give Away starts next week, and it's absolutely FREE! Have you signed up yet? (If you haven't, click here  to learn more!)
 
We start on Thursday December 12th. Watch my welcome video and learn all about it! 
 
How  to Get Started
 
1). Click here to watch the welcome video and then get signed up for FREE! 
2) The Gifts will be delivered to your inbox starting December 12th  every day for 12 days!
3)  Share your comments, thoughts and any new awarenesses right here on my Facebook Page!
4) Tell your friends and family!
5) I am EXCITED this is my first big give away, There is an overflow of new mom-preneurs and people who want more out of their lives. THIS is who 12 Days of Motivation & Inspiration is for.
So if you  are ready to Unleash Your Passions, why are you still reading? Click here to GET SIGNED UP FOR FREE RIGHT NOW!
Can't wait to get started!! 
 
~LaKeisha Hankins, Helping Busy Mom's Unleash Their Passions!
Success Coach
http://www.LaKeishaHankins.com
Facebook Comments