Which Online Business Models Work Best for Part Timers?
There are so many options to choose from. Is one better than another for those who only work on their business part time? Not necessarily. But sometimes it can interfere, depending on the business model and your schedule.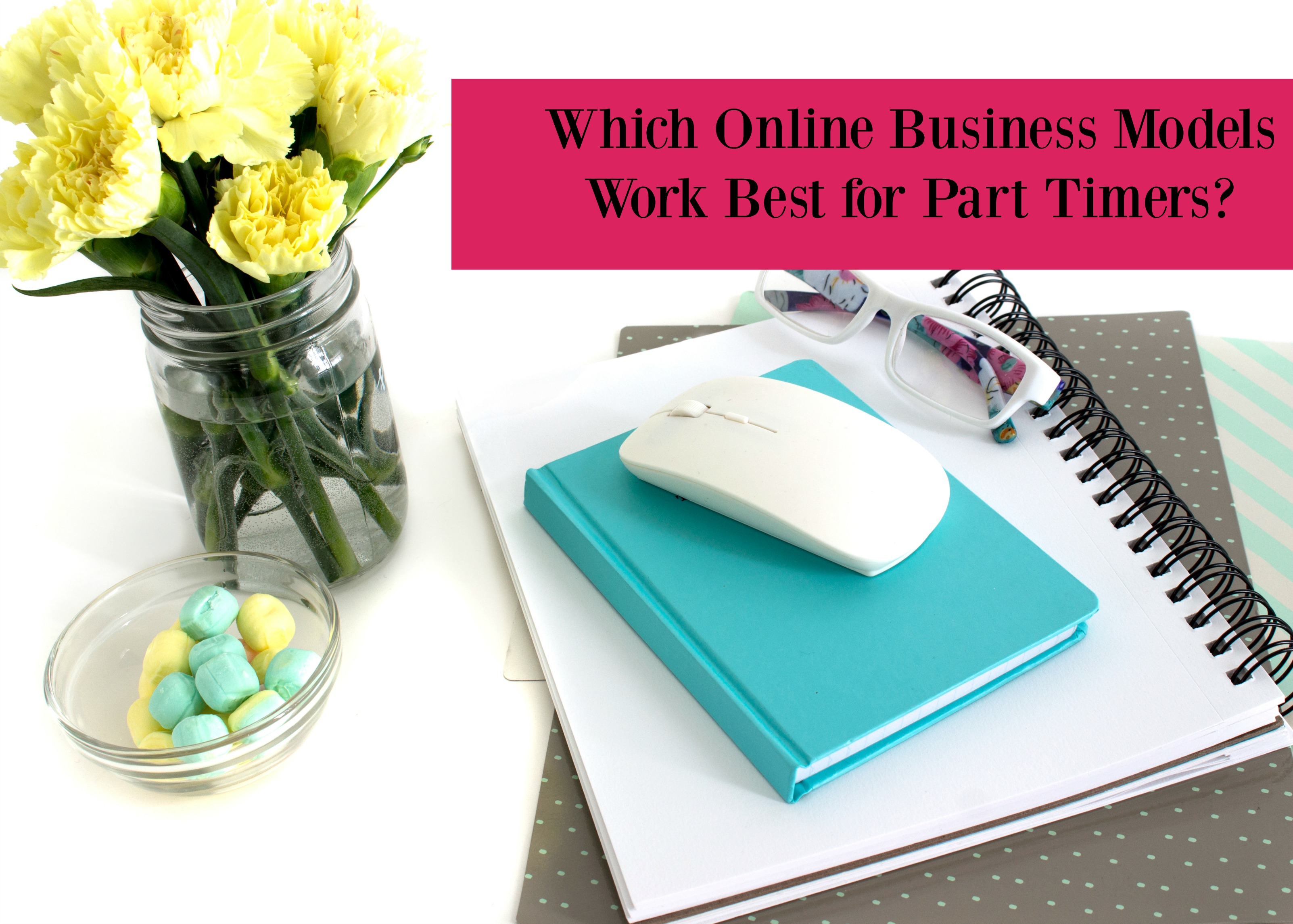 For example, you might not be able to pursue a service-oriented business life ghostwriting or graphics or web design if you never know exactly how much time you'll have to work on your business.
It's possible that your life is hectic and you're pursuing this as a "when I have a few spare moments" goal. That's perfectly okay, too! You just need to find something that fits your schedule so that you don't wind up with angry clients and customers because you didn't meet a deadline.
If you do have set hours and you know that you have exactly 2 hours a day to put into your business and that you can write 5 pages of content, then you can figure out a delivery schedule for ghostwriting, for example – and you wouldn't be putting your business reputation at risk.
You also want to allow for physical and mental exhaustion. If you're already stretched to the gills with work and life and trying to supplement your income with a part time endeavor online, then you might want something where it comes easy to you – not something that you struggle to learn and master.
Blogging is a great business model because it enables you to work when you can and pull in a variety of profits. For example, your income can be derived on a blog from:
Banner ad revenue
AdSense links
Tangible affiliate reviews
Digital affiliate reviews
Your own info product creations (like eBooks)
The great thing about schedules is that blogging allows you to schedule blogs ahead of time, so if you have more time on one day, you can queue up a few days' worth of blog posts and let them automatically go live without you having to log in and publish them.
Coaching may or may not be a good business model for you because it requires you to be available at certain times of the day. If you're a day worker planning to work on your part time business at night, that may not work for your clients – or it could be perfect timing! It depends on the niche and each individual's needs.
A membership site can pull in quite a bit of money for you – and it doesn't require you to be there daily except to make sure things are running smoothly. You can create an entire membership ahead of time that drip feeds to your customers when they sign up. Then you can spend the bulk of your work hours on marketing and promotion.
Grab Free Access to My Membership Site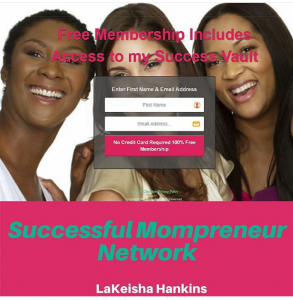 Things like affiliate marketing and info product development are all easy to pursue as a part time work at home individual. You write when you can – even on your lunch hour at work – and publish whenever something is completed.
If you are looking for a simple business model where you can make money online without recruiting click here to reclaim your freedom and watch this 7 minute video on how you can start making an extra stream of income online this week, click here
Direct: (404) 828-0879
Let's Connect
Facebook: http://www.Facebook.com/LaKeishaHankins
Mompreneur Mastermind:  http://bit.ly/MompreneurMastermind
YouTube:  https://www.youtube.com/user/lakeishahankins
Home Business Opportunity: http://lakeishahankins.com/reclaim-freedom
Successful Mompreneur Network: Free for Limited Time! http://bit.ly/JoinSMN
Facebook Comments